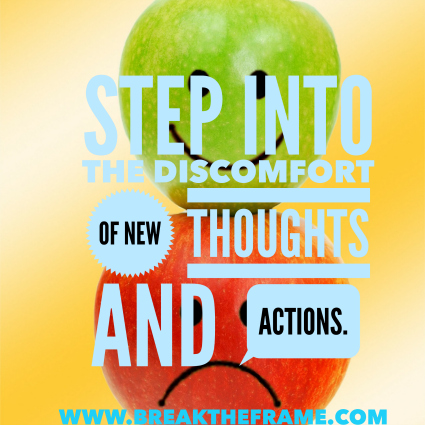 This month I've made a commitment to editing the book I wrote during last November's NaNoWriMo. Every day I spend somewhere between 20 minutes and two hours diving into my work, do my best not to cringe, and enjoy playing with a creative spark. I remind myself, first drafts are not meant to be perfect, they're just meant to be written… you go from there. That's the gift of editing your writing, it takes the rocks and cuts and shines them into gems. 
As I use different techniques to edit my writing, I realize that many of the editing approaches can and should be used by leaders. 
Whether you're editing your writing or your personal leadership could use a good edit, here are seven surefire ways to stronger results.
1) Where are you getting bored?
If I'm  reading my own writing and am yawning, I need a big time edit in that area. Leaders, are you yawning your way through work and life?
Ask:
What's boring you?
What would give you more energy?
Has your passion gone on hiatus?
What change can you make today to get back some of your spark?
2) Notice how often you're using "to be" and passive voice
When you use "to be" a lot in your writing, it's often in a passive voice and passive voice lacks clarity, responsibility, and action. Leaders, where are you  passive?
Ask:
Where are you pushing off accountability? (I was blindsided, I wanted it to be great)
How can you be clearer with your team to facilitate success? (Be sure to do your best vs. Pay attention to formatting when working on the presentation) 
When have you been stepping back from the action and it's time to step forward?
3) Does every sentence start with "I"?
If my main character is the only one thinking and doing anything at all, it's time for a change. What about you? Are you an "I" centric or a "we" centric leader?
Ask: 
Am I taking credit for others work?
Why am I always the only one doing the talking?
When was the last time I asked someone on the team for input?
How can I empower others to lead and share their voice?
4) Are you confused?
Sometimes bad writing makes leaps that the reader can't follow. Are you a leader who makes assumptions that others are in the know or are you giving the full picture?
Ask:
How often are you met with blank stares in meetings?
Do you choose brevity over sharing the "why" behind key decisions?
Do you overuse the greatest parenting line of all time: "because I said so?"
How often is your team coming to you to clarify your direction?
5) Will you let go of what's not working?
Some scenes just end up being filler; they don't forward the story and have got to go. Are you a leader who is holding on to the tried and true even when it's no longer working?
Ask:
Where am I missing out on stronger results because I don't want to leave my comfort zone?
How many times will we try and fail before charting a new course?
Do you have a "my way or the highway attitude?"
Have you let others on the team make recommendations and run with them?
6) Ask a Friend
Beta readers are essential for writing success. Who do you trust to give you real-deal feedback when you need it most?
Ask:
Do you have a personal board of directors?
Are people on your team willing to tell you the truth?
How do you react when people give you personal feedback?
Do you lack trust?
7) Are you a floating character?
Some novels have a character that doesn't impact anything. If they disappeared, it wouldn't matter. Where are you floating?
Ask:
Are you making a positive impact?
What is your vision for your personal leadership legacy?
Where do you need to spend more time?
Who do you need to give more focused attention?
Editing your writing can be stressful. The words you so lovingly crafted in round one need to shift and change. It's also painful when you're going through a leadership edit. It requires you to step fully into the discomfort of new behaviors, thoughts, and actions. 
I challenge you to break the frame in your writing and your personal leadership. Challenge yourself to go to the edge and leap. You'll find stronger results, greater impact, and a more meaningful experience on the other side. 
What would you add? What do you need to edit in your personal leadership?
For coaching, consulting or speaking Let's Connect!