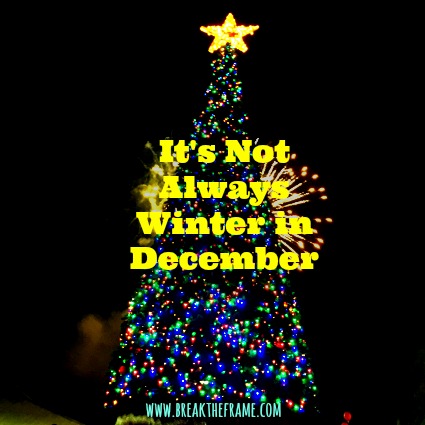 December is the heart of the winter; cold and blustery. It means winter coats, and school cancellations and navigating the treacherous black ice. But not for everyone. In Florida and California, it's probably still warm-ish and in Hawaii downright warm. However, in the Northern Hemisphere in December, there's one thing for certain, it's winter no matter where you live and how high the daytime highs top out.
Four years ago, I moved from Washington DC to Australia and December is the month that challenges the way my brain is wired more than any other. There are Christmas decorations everywhere, good cheer, it's crazy hot and the schools are out for summer break. Even Santa Claus wears short sleeves as he hands out popsicles to the good boys and girls.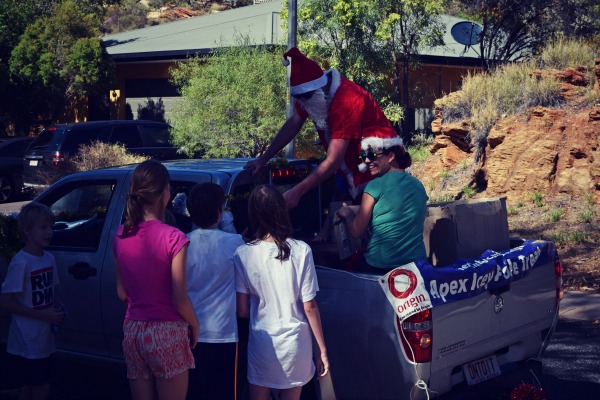 I will forever think of December as the winter, and all of my new Australian friends will never think of it as anything other than the summer. So, is one of us right and one of us wrong? (Trick question. The answer is clearly not.)
As I talk to people back home in the USA this holiday season, it's hard for them to picture my life. Warm? Green? Fireworks? It doesn't fit their holiday picture.
There are other things I'll bet that you hold as absolute truths that do not generalize across the board as much as you think.
"This is the way it has to be done. I know because I've done it before."
"We have to go this direction. There is no other way forward."
"First you do this, than that. It can't work the other way around."
"Eat your vegetables, or you'll never grow big and strong."
Let's be real.
All of these statements and every variation in-between are pictures that you've painted, but there are other colors, other dimensions, that you didn't choose to include because you've never seen them first hand (or are actively ignoring them).
The Best Leaders Know That…
Leaders are like artists with vision – Not only the power to draw what they've already seen but also what they can imagine. 
Growing up on the East Coast of the USA my family and I went to the beach on Cape Cod every summer. The water was dark and filled with globs of seaweed masking the sand below my feet when I was only in up to my ankles. When I pictured the ocean, that's what I saw in my mind's eye… until I went somewhere with clear blue water. There, I could see my feet even as I waded in up to my waist. It wasn't cold and didn't take getting used to either; it was like bath water and something I only thought existed in the movies.
My mental picture of the ocean changed. The movies didn't do it, life experience did.
The best leaders pass the paintbrush and let others create with them. 
Don't be so sure what's possible just because it was what happened to you.
Don't be so sure what's true for someone else is wrong just because it doesn't match your truth.
It's the Silly Season around the world – hot, cold, rain, snow and sun. Everyone has experiences that are different based on where they live, but more importantly, there's a shared truth in the mix.
This season and in the new year, be someone who remembers that our experiences are not identical, but that does not define right and wrong. Instead, it confirms that there is always more than one way to see a problem and, of course, a solution.
BREAK THE FRAME ACTION
The next time you're stuck, remember us Down Under. Turn your way of seeing intentionally upside down.
Ask yourself:
What else is true?
What if the opposite were true?
What if I'm wrong?
What's possible if I let go of this path?
What's the craziest thing that I could do?