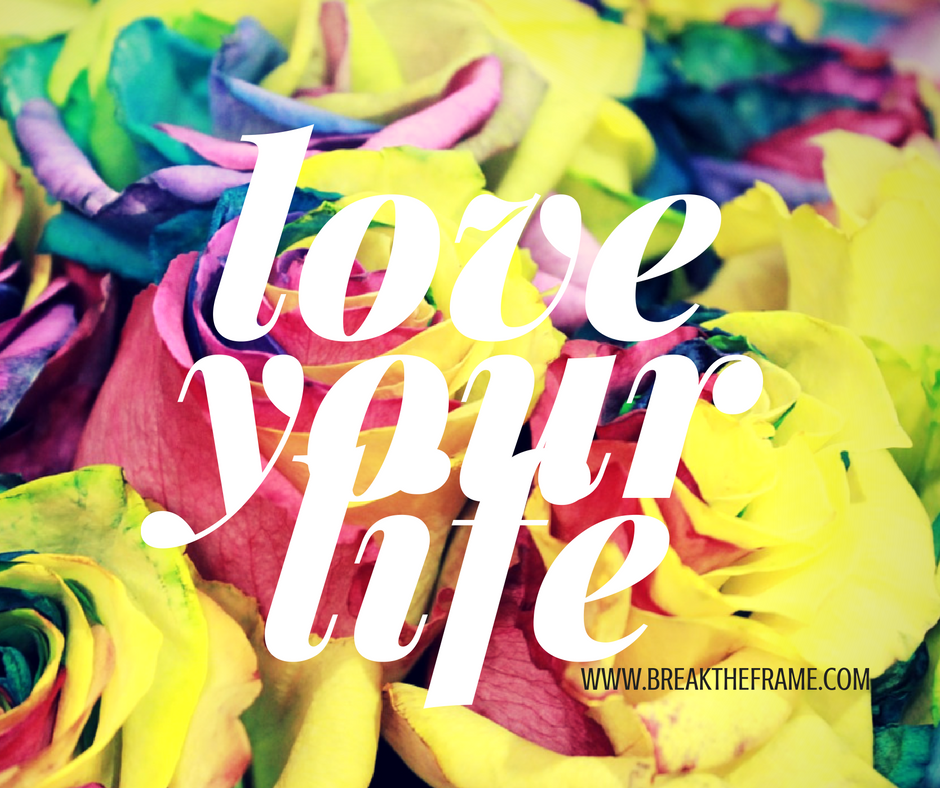 Each year, at the end of the calendar year, I look back at my analytics to see what posts on the Break the Frame blog resonated most with readers. Sometimes they're new and oftentimes they're evergreen. The most interesting and fun part is looking to see the story that they tell. This year, the answer is clear – people are seeking change and want to create a life of meaning and not one based on smoke and mirrors.
Here's my invitation to you for the year ahead to create a life you love:
Deep and sustainable change can only really happen from the inside out.
Keep reading, keep looking for answers and then stop to look within. Let the change start within you. All the books and blogs and coaches the world can't create your change until you take the first step. You are the leader in your life and may the year ahead be one in which you fully step into your personal leadership and create the life you want to live.
Thank you for letting me join you on your journey!
1) 7 Proven Strategies to Stop Being a Know It All, June 2015
At work and home, when a know-it-all is in the room, it puts everyone else in a very uncomfortable box: know-nothing. Honestly, knowing everything and having every answer is not leadership despite what many are told, it's a blind spot.
2) What's Your Leadership Start, Stop Continue?, July 2013
What is the top thing you need to start, stop or continue doing that's holding you back from making the leap from where you are today towards your dream?
3) I Want Off This Hamster Wheel, May 2013
Ever wake up one morning and think to yourself:  "There has to be more than THIS." It's time to get off of your hamster wheel.
4) Forget Success, Think Satisfaction, June 2016
There is no ladder of satisfaction to climb. Success is something that's only recognized from the outside looking in at your title and accomplishments. Satisfaction is an inner game.
5) Pulled in Too Many Directions?, November 2013
Time passes either way – it's what you choose to do with your time that matters.
6) Leadership Challenge: Responsibility Without Authority, September 2012
You were hired for a reason and have a lot to offer. Don't let responsibility without authority hold you back from being the leader that you want and need to be.
7) What's the Absolute Worst Thing You Can Do As a Leader, September 2016
Ever notice that some leaders behave like big babies? There's a definite link between childish leadership and bad decisions.
8) 10 Reasons You Gotta Stop Obsessing Over Facebook, July 2015
Consider if you could benefit from a pause away from your Facebook obsession.
9) The Key Difference Between Partial Truths and Whole Lies, March 2015
The truth doesn't need more spin to make it palatable; the truth requires courage. Are you hiding behind white lies?
10) 20 Change Management Must-Knows to Shift and Thrive, November 2016
Project management is about process and at its heart, change management is about people. Here are 20 Change Management lessons from working over 20 years in change.
Bonus Alli's Fave:
The Biggest Reason You Need to Tell Your Story, May 2016
When your story is weighed down with shame and fear, recovery is impossible. Be a leader, share your story, and set yourself free.
I'd love to hear from you. What change do you most want and need to make in the coming year?  
You tell me and in next week's post I have some ideas to share too on this very topic to kick off the new year!