Are you ready to make the leap towards more effective and engaging working relationships?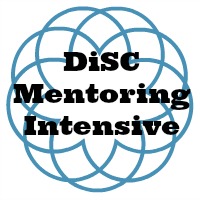 FORMAT:
On-line Assessment (20 page report), One 1×1 DiSC Mentoring Session via phone, FaceTime, G+ or Skype
COST:
$275 USD
DESCRIPTION:
Are you ready to break the frame, increase positive collaboration, and leave interpersonal stress behind?  A personalized DiSC Mentoring Intensive is the place to start.  I have trained hundreds of individuals globally on how to tap into the power of DiSC to take their personal leadership and working relationships to the next level.
As a part of the 1×1 DiSC Mentoring Intensive, using the results of your assessment, we'll take a deep dive on four key questions: 
1) What's MY workplace style?
2) What are the other styles?
3) How can we work together more effectively?
4) How do I flex my style to increase my personal impact?
TAKEAWAYS:
In addition to a deeper understanding of your behaviors and the impact that you have on people at work and in life, you'll also takeaway fresh insights on how to influence and engage more effectively.
You will leave the DiSC Mentoring Intensive with the following:
20 page custom report with your personal assessment results.
Direction and practice applying a "people reading" methodology to immediately improve your personal interactions.
Specific strategies to put to immediate use to improve your most critical relationships.
DiSC action planner to support your intention to create meaningful change in your relationships.
TESTIMONIAL:
Thanks for all the great information today. I really think I got a lot of good information to use when interacting in and outside work… I look forward to using today's techniques to improve relations further. ~ John T., Senior DBA