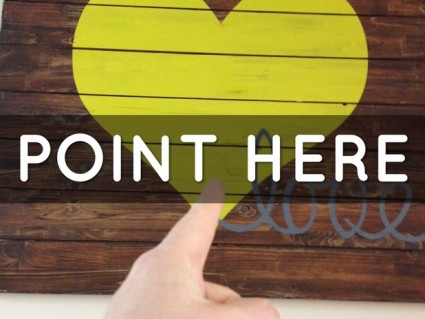 I've heard it a ton from clients, friends colleagues: finger-pointing is rampant not only on the school yard but also in our offices, homes, and social circles. They feel like someone is constantly pointing a finger at them for their dissenting opinions, wacky ideas, and blue sky thinking.  It's squashing their soul, and they're tired of it.  They're tired of defending instead of engaging.  Tired of worrying about mis-steps instead of creating.  They're most of all tired of people who are more worried about placing blame than identifying solutions.
We've all seen it, pointing fingers place blame countless times a day.  It's as if our hands can magically protect us from bad publicity by drawing a big box around the wrong-doer with an invisible laser beam.
Here's the truth:
Placing blame will never be the hallmark of a leader.  Leadership never shines by making someone else look bad. (Click to Tweet)
Let's make a pact to stop pointing out all the trips and falls, and stumbles that people make and use our pointing power for good instead of evil.
Leadership does not wag the finger of blame but instead points people towards success.  How?  Start here:
Point People in the Right Direction
When people are lost, it does not automatically mean that they need to be told what to do.  Most people want to use their brains and be empowered to think for themselves but occasionally get sidetracked or overwhelmed or confused.  Step into your personal leadership by resisting the urge to save the day with your solution – not everyone needs saving.  Alternatively, share resources to help people discover the path to success rather than simply following yours.
Point Out Possibilities 
Stuck happens when you think you don't have any other choice and more often than not, it feels terrible.  That "no options" feeling reduces engagement, motivation and overall happiness.  Be a leader that points out possibilities, brainstorms and creates space in lieu of closing doors.
Point Others Towards New Connections
I'm a firm believer that leadership happens through relationships and not because one person is super strong, smart or savvy.  Help others broaden their network and connections by making introductions and recognizing strengths.  You don't need to have or know all the answers when you create a community of people who complement each other and are willing to invest time and effort in shared success.
Don't hoard relationships; build bridges that others can cross even when you're gone.  (Click to Tweet)
Point the Way Forward
It's important that if you have a vision, you share it.  Without a shared vision, good work may get done, but it will rarely lead to exceptional outcomes.  You personal leadership shines when you show people where you're going, why it matters and then let others be your partner to figure out how to get there.
Leaders: You point and then walk together.  (Click to Tweet)
Take Point for Issues and Challenges
Passing the buck is not a leadership trait to model for others.  When you point your finger in blame, that's what's happening.  Instead, point at yourself and take point to identify, own, and remove roadblocks that are stopping others from achieving success.  It doesn't matter if you're the CEO or the head of the household, by taking point, you free others up to be their best and stay focused on critical goals.
Leadership isn't about you looking good, it's about helping others be GREAT.  (and by the way, when that happens, everyone looks good.)  Make the leap from placing blame to fully knowing that success and failure are shared; not a solo act.
How do you point others towards success?
For coaching, consulting or speaking Let's Connect!