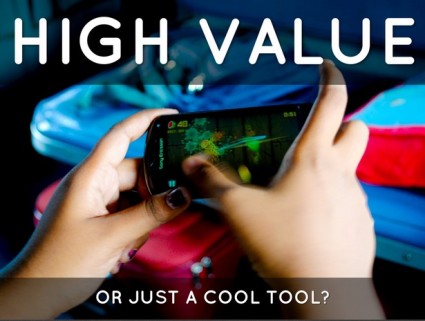 Three weeks ago my daughter came home from school with a note asking her to set up an account on a class website.  I imagined a tool the teacher would use to communicate reminders to the class and engage about the classroom learning to reinforce what they are doing at home and outside of the classroom.
Here's the experience to date:
I registered my daughter using my email and have already received 100's of updates from just a small subset of the class.   No option for digest updates, my email is constantly getting overwhelmed.
The kids are posting pictures of their dogs, birthday cakes and chatting it up about the latest Phineas and Ferb episode.
There is a constant stream of  "Anyone on here?  What are you doing?"  It's like real-time chat and Facebook for 8 – 10 year olds.
No lessons on cyber-bullying or on-line safety were discussed with the class or parents prior to launch.
What's the prob?
What is the WHY for the engagement on the site?
How does this deepen their learning or use their time well?
Are we teaching our kids to check online for comments every five minutes so they can grow up to be successful adult users of Social Media and check obsessively for comments like it's online crack?
It's a cool tool that's being used just because it can, not because it adds value to the educational experience.   How many times have you seen this happen at work?
New tools and processes are rolled out and one of three things often happen:
1)   Nothing.  Nobody changes the way they're working because they don't see the value to the change.
2)   Early adopters jump on the bandwagon big time and are disappointed when it gets cut or changed due to lack of overall engagement.
3)   People embrace the changes, find their way to making it a useful part of their life at work but not always as originally designed.
As a leader, how do you increase the successful adoption of new technologies and processes?
Know and Communicate WHY
Enroll people in the vision and the intended outcomes.  Give them a compelling reason to get on board.   Don't stop with your core audience but spread the word to all extended stakeholder groups.
Share Expectations up Front
Leaders need to know what success looks like and share it with the team.  Best practices should be communicated right away so people can maximize their results.
Show and Tell
More than words show our teams what's expected of them.  Be a leader that is a role model for use of the new tools or processes.  If you're going around the process, so will everyone else. 
Publicly Recognize the Good
When people are making a great effort or finding success not only tell them individually but also tell everyone.  Encourage future positive behaviors by recognizing them now.
Privately Criticize the Bad
Coach and mentor instead of immediate discipline.  Ask questions and listen to their answers about why they're not doing what's expected.  Never publicly make a negative example out of anyone on the team.
Throwing a tool or process out to the team without knowing desired outcomes is a waste of everyone's time.  How do you know if it's adding value if you don't know what value-add looks like?  Trying new things and learning are important but not simply for the sake of embracing cool and new but because of the WHY, the vision and intended outcome. 
I honestly think it's great that our daughter's teacher is trying new things to complement and extend the learning but sadly, this one is off to a poor start.  We've discussed our concerns with her and appreciate the offer to opt-out.  Our family has decided that our daughter will opt-out of the online forum until we understand the value (forward the action and deepen the learning) and see the online engagement focused and managed by the leader, their teacher.  Instead, our daughter is reading books, spending time with family and friends, and playing learning games instead of developing an addiction to virtual social drop-ins 24/7.
What do you do when you're not bought into the value of a new tool?  Do you talk about it?  Do you suck it up and hope that it goes away?