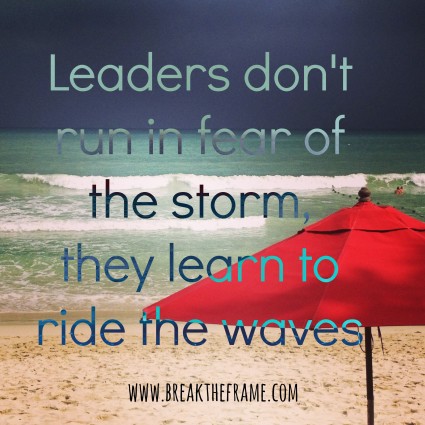 While on my recent family vacation, I spent some time joyfully playing in the ocean.  On days that the water was calm, I would get in to cool off and get out feeling refreshed and at ease.  However, the calm days were not my favorites, I much preferred when the waves came in unexpected intervals, crashing towards the shore, calling me to dive in, be present and engage.
Anyone that has been to the ocean knows that when the waves get bigger and bigger a storm is coming or is very far off at sea and is spreading the ripples from its wrath.  It was one of those days leading up to a storm that my son asked me to go for a swim.  As we waded into the crystal clear blue water, I started to get nervous.  Would the waves pull him out?  Pull him under?  As I turned to look at him to give him stern directions to be safe, I was whacked from behind by a big wave and was instantly met with his giggles. He has the best, most robust laugh and every wave brought on another chorus.
Together, we jumped the waves, did some body surfing, rode the waves to shore and even walked out beyond the break to see their impact from a whole new perspective. Instead of pulling back or playing on the edge to minimize the risk of getting knocked over, we took on each wave with confidence and went "all in."
How often do you face waves at work or with your relationship, family, or friends and play at the shore line to avoid getting in too deep?
Cowabunga! Ride the Wave
Going with the flow doesn't mean you can't choose to do it with flair.  There are those that think that leadership only shines when going against the powerful waves of the status quo to create change.  I believe that personal leadership is also riding the waves with passion, purpose, commitment and engagement.  Come on, not every leadership success has to be a fight.  Be positive and be a role model for rising above the choppy waters to surf farther, and with more joy, than you ever thought possible.  Cowabunga, baby!
Jump, Jump, Jump
When you jump waves in the ocean, you can feel yourself buoy and move with the current but still stand your ground. It may be hard to fully understand if you've never experienced it yourself, but it's a moment of being in motion and stationary all at the same time.  As a leader, how can you be planted yet flex enough to move through what's coming towards you?  Part of the secret is jumping with others.  As I held my son's hand, we moved together and if we started to drift apart, our connection did not falter.  Living your leadership, and jumping the waves together, enables you to move and flow with ideas from the team but still stand strong with your vision.
Splash, Giggle and Play
I started once again to give my son an earful of "do this not that" to keep him safe and his response was "I know, Mom!"  Leaders need to trust their team and make some positive assumptions that they listened to us in the past, want to be and do their best, and are ready for the challenges in front of them.  If it turns out someone isn't ready, that's why, as a leader, you're in the water with them instead of only watching from the shore. While you're there, play with ideas, engage with the people around you, splash together to uncover some hidden gems below the surface.
Waves may be a sign of bad weather yet to come but there's one thing that's certain, you are strong enough to face the waves that are coming your way.  Go ahead, dive in, you won't regret it.
How have you learned to ride the waves?
For coaching, consulting or speaking Let's Connect!