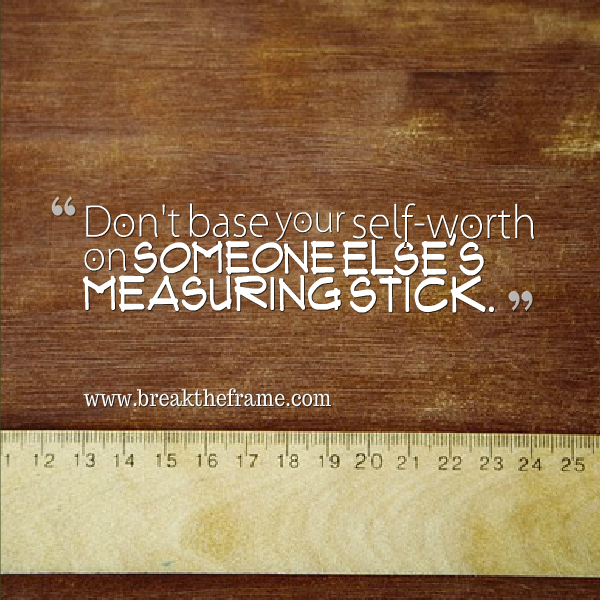 You wake up early, race to work, meetings all day, come home, "real life" awaits and does not care that you're tired… and stressed.  Family, friends, laundry all are calling your name and all you want to do is crash on the couch and stare at the television and forget about work for a while.  Maybe, if you're not a TV person, it's a book, or browsing the internet, but at the end of the day you long to sit, not continue to race.
Days can be a blur.  
My clients describe it as:
Stressful…
Manic…
Unsustainable…
Exhausting…
When people come to me, they realize that they are choosing the race for success over a sustainable, fulfilling, joyful and meaningful life. 
I get it.  I've been there too.  Who am I kidding? I'm still there… change is a process, not a light switch. 
There are absolutely long term changes that will enable you to create the life you love, but what can you do now?  Everyone likes quick hits to jumpstart progress and make life better.  Here are seven pain points I often hear from clients and some quick hit solutions you can put in place today.
7 Quick Hit Changes That Will Create Remarkable Results in Your Life & Leadership:
1) I'm Always Getting Crazy Angry and Losing My Temper
Kid's room a disaster? Check! Team member is coming dangerously close to a deadline? Check! You're stressed and your dog decides to do his business in the middle of the dining room? Enough! You blow your fuze. 
Recent studies from the University of Sydney show that getting so angry that you want to burst can increase your risk of heart attack by eight fold. Add anxiety to the mix and you're looking at an even higher risk. 
Quick Hit Change: 
Instead of hitting your boiling point daily, identify some coping strategies that work for you. Deep breathing, taking a walk, counting to ten, positive self talk… Here's the key: Use them. 
2) I Really Want It, but It's Just Too Hard
I hear it all.  Here's a sampling what clients tell me:
I want to write a book but I don't have the time.  It's a foolish dream. 

Starting my own business sounds awesome, but awesome won't pay the bills. 

Running a marathon would be amazing but the only time I run these days is from my car to the office, if it's raining.  
Quick Hit Change: 
What gets scheduled gets done.  Wishing, hoping and yearning alone will not create change.  Block the time on your calendar and make it sacred time.  Use a setting that keeps the details private – it sends the message that it's not up for debate.
3) Not Everyone Likes Me… and It's Eating Me Alive. 
When Jack and I started working together, all he wanted was for Brady on the BD team to see how awesome he was and to like him. He was obsessed. Jack spent hours crafting emails, popping by his office and doing his best to make Brady look good. Unfortunately, despite his efforts, Brady never invited him for drinks, included him in closed door meetings or gave him high fives while walking down the hall.  
Quick Hit Change:
Remain professional and move on. Not everyone in your company, on your team or even on your street will be your BFF… or even your F.  It's a fact of life.  Continue to do great work and surround yourself with your supporters instead of putting all of your energy into cold fish. 
4) Wearing Your Laptop Like a Fashion Accessory?
You're at the office all day and when you arrive home you immediately open your personal laptop to decompress.  Maybe you look at sports scores or shopping sites or read the newspaper online… maybe your significant other can't remember the last time you made eye contact because your eyes are always glued to your computer screen. 
Quick Hit Change: 
Not going to sugar coat this one.  Close your laptop.  Turn off your iPad.  Stick your phone in a drawer.  Make the intentional choice to be in the room with the other people in the room, not lost in a screen.  Boundaries and communication are key.  Try something like: "I'm going to browse for another 30 minutes but then I'll close my laptop and I'm all yours."
5) My Boss Hates My Work
My client started our call by telling me how his boss tore apart his latest proposal.  He was so excited about the potential, been working hard and enjoying every moment… until his boss told him it was bad.  The problem is that he didn't hear "your presentation is bad," he heard, "you're bad." During our call, he quietly shared he was thinking about looking for a new job. 
Quick Hit Change: 
If you fail, you're not a failure. If your boss doesn't like your presentation, it doesn't mean they don't believe in you.  Instead of going into a corner to sulk,  talk about it. Be brave and set up a conversation to understand strengths, challenges and opportunities for improvement. You may not be as far from success as you think. 
6) Losing at a Game of Dueling "ESP" 
Meg, another client, is sure that her neighbor doesn't like her any more. She's not as friendly and doesn't wave… so she stopped waving. It's gotten to the point where she gets angry every time she sees her. "Who is she to hate me? I didn't do anything! She's the worst!"
Quick Hit Change: 
Instead of horribilizing someone and making up stories about what they must be thinking, choose a heart at peace. Instead of looking at them with hate, take a moment to ask how they may be seeing you based on your words and actions. Anything you want to change?
7) I Never Use My PTO – It's Never a Good Time
Hello!  Paid time off!  I know far too many people who are proud that they never take a day off – they are committed!  Personally, I think they're nuts.  They're stressed, they spend minimal time with family and friends and are the ones who get the rest of the office sick when they drag their sorry asses into the office when they should take a sick day.
Quick Hit Change:
Take a day off. Call it a mental health day if you don't want to call it a vacation  day.  No excuses and do it ASAP.  Want to take it a step further, take a three day weekend and go somewhere… do something that brings you joy.  When you make time for joy out of work, it also re-energizes you to do and be your best at the office. What are you waiting for?  Go!
You CAN have a full life and professional success.  Small actions can make a big difference along the way.  These quick hit changes can help you turn exhaustion into energy as you work towards creating a life of meaning – at home and at the office. 
Any quick hit changes to make life better that have worked for you?  Please add them here!
If you're feeling stuck and ready to make a change, the eCourse Get Unstuck and Choose to Move is for you.  PS. The Get Unstuck personal change and group accountability program launching soon!