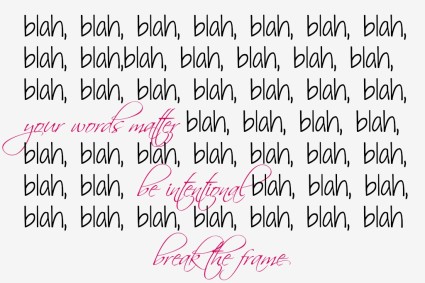 When my family and I moved to Australia from the USA we knew that there would be differences in our accents, but I don't think we realized just how different our lexicon is too.  In fact, we were quite amused when early in the school year our daughter's teacher sent home a list of "Americanisms" that she was teaching to the class.  She wanted them to have a global awareness of differences in the spoken language.  Some of the words on the list made a lot of sense and others were just plain silly.
Language differences we're learning to adopt:
Australian Word: Lollies
American Word: Candy
Australian Word: Trashbin
American Word: Trashcan
Australian Word: Petrol
American Word: Gasoline
Australian Phrase:  How are you going?
American Phrase:  How are you doing?
Some of the silly words taught to the class included:
Australian Word:  Chemist
American Word:  Druggist
Australian Word: Pig
American Word: Hog
Australian Word: Car
American Word: Automobile
Australian Word: Brumby
American Word: Mustang
The other night, during dinner, my son asked me to pass him a napkin and my daughter corrected him and said that we call them serviettes here.  What he said next has important lessons not only for my family but also for the world of work:
"It's OK if we call them napkins in our home as long as we call them serviettes when we're out."
How many organizations do you know that have internal shorthand (jargon) and use it with external clients?  … and their clients (and prospects) nod along but most have NO IDEA what any of it really means.
When I first started working, my siblings made fun of me saying they could no longer understand a word I said since I no longer spoke English, but had apparently adopted a new language called "Ander-speak." (I was working for Andersen Consulting at the time)  I admit, I would talk about bandwidth and decks as if they would know what I'm talking about since it was second nature at the office.
Make  ideas accessible by using words that build connection and understanding. (Click to Tweet)
Home or Away
As my son pointed out, you can use shorthand and words that are specific to your organization's culture internally as long a you make the shift outside of your organization.
Even solo-preneurs like coaches and consultants fall into this trap, using words that have meaning from their training, or a book that they've read, yet wonder why these meaningful concepts and phrases fall flat with their clients.
Coach-speak:  What part of your body do you feel that in?
Coach-speak:  What's available to you here?
Coach-speak:  Let me hold the space for you.
What does that mean???  Where is the human-speak?  Outside of your training class, most people have no idea what you're talking about.  Outside of your classes or professional circles its essential to use words that not only you understand but also your client.
We create meaning through shared experiences, not big words. (Click to Tweet)
Talk to People Using Their Words
Throwing around language to look smart or well-trained will lose others in a heartbeat.  It doesn't matter what words roll of your tongue if the person you're speaking with isn't connected to your message.  Part of making a connection is meeting people where they are, understanding their language and needs, and to flexing your style to build the relationship.
Leaders talk to people – not at or above them. (Click to Tweet)
Make the Leap ACTION:
Be aware when you're using jargon and stop it.  Talk to other people as (gasp) people.  Save the coach-speak, consultant-speak, culture-specific speak for when you're on your home turf.  Bottom line?  Watch your language.
For coaching, consulting or speaking Let's Connect!