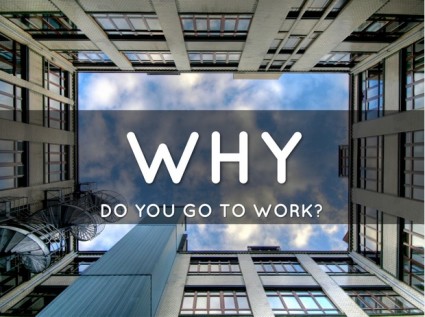 For years, I would get on an airplane on Sunday night and come home on Friday afternoon.  Early on, I wasn't married and it felt like I was living a life of great adventure.  When I found someone crazy enough to marry me, I still loved my job but my lifestyle in the air was stopping me from living life on the ground with the one I loved.   I eventually transitioned to work that enabled me to be home more weeks of the month than I was away; life was good.  That's when the children arrived…
I left the workforce for four years to be with my babies but I still heard the call of a professional life, and I decided to answer.  Initially, I was hardly traveling at all but then the cycle started all over again and it felt like I was spending more time at the airport during flight delays than in my living room.
One night my daughter called me while I was on the road and caught me before a big dinner meeting.  She was crying hysterically and asked me to please come home.  I was calm, loving, and reassuring but her crying did not stop before it was time to end our call.  This was more than a phone call; it was a wake up call.  Within six months I made a radical change away from my senior corporate life and stepped into my own business.
Last week, I travelled for the first time in a while, and after our goodbye hugs and kisses my daughter asked, "I don't want you to leave.  Why do you have to go, Mom?"  Again, I reassured her and told both children how much I love them but I did not stop thinking about her question.  Why do I have to go?
Why Do You Have to Go to Work, Mom?
Here's my answer:
I won't lie to you, I don't have to go, and it's my choice.  I'm going not because I want to leave you, but because I love you.  I want to be a role model for not losing myself in my work or defining myself by my work but still showing you what it looks like to work with passion and commitment.  I want you to know that you get to choose too.  When you're all grown up, your life does not need to look just like mine, your father's, your grandparent's, a big CEO, or anyone else's, it just needs to fit you.
Honey, every time I get on that plane, I don't forget about you, because you are a part of me.  Having a big, juicy life with work, adventure, family and friends makes me a better person wherever I am.
I'm going because I want to be the best person I can be and that is what I want for you too.  I'm doing meaningful work that matters and I help other people to do meaningful work that matters.  I'm like a domino starting a chain reaction and you are a part of that chain.   You make me a better person than I was yesterday.
Because your father and I both work, we're fortunate that we also travel, have great adventures and see the world together.  Still, the good stuff doesn't happen far from home only where our airplane lands.  The BEST stuff happens right here when we all stop our busyness long enough to just focus on each other.  I promise you that I'm coming home and the best is yet to come.
I have the confidence to leave because I know that our family loves me and wants me to come home.  If you waved and said, "See ya!" my heart would be broken.   When I get on the plane, it's never a one-way ticket.  I'm always coming home to you.
I had my daughter read this post before I published it and her only response was, "Now I understand.  I'm happy that you always come home to us."
It doesn't matter if you have children or not or if you're a man or a woman… you, like me, still make choices that take you far from home – why do you do it?