Are you ready to Get Unstuck and Choose to Move?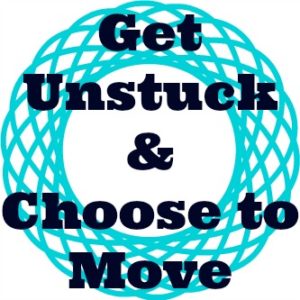 DESCRIPTION: If you're feeling stuck and unsure which way you want to go next, this powerful and playful eCourse is for you.  Built on over a decade of experience, using a proven methodology, it's designed to help you find clarity and get back on a path of inspired action.  If you've been frozen with indecision or lack of momentum, this eCourse is just what you need. 
FORMAT: eCourse – start anytime!  Interactive, video, hands on.
YES!  This is for Me! Learn more and get started here
Learn how to flex your personal style and default behaviors to create more effective working and personal relationships.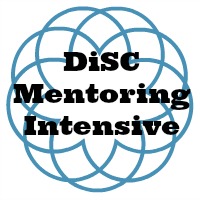 DESCRIPTION: Are you ready to break the frame, increase positive collaboration, and leave interpersonal stress behind?  A personalized DiSC Mentoring Intensive is the place to start. Together, we take an honest look at your default behaviors and communication styles.  You'll leave with specific advice and reports to make the leap to more productive and connected relationships.
FORMAT: On-line Assessment, Live 1×1 Mentoring Call
YES!  I want to learn more and enroll

Do you really need a coach in your corner? You've got it.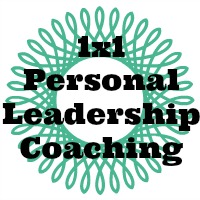 DESCRIPTION: Some challenges can't be fixed by reading a book or spending endless hours on google.  You need a coach.  If you're ready to break the frame, live and lead with more intention, fulfillment and success, the time is now for you to work with me as your personal leadership coach.
FORMAT: Live calls or in-person meetings
LEARN MORE: I definitely want to learn more 
GET STARTED: YES! I'm ready to start the conversation
Live Classes
These programs are now closed but if you're still curious, or interested in a private program for your group, I'd love to hear from you!  Look out for some new live classes running in 2015.
The way forward is not dependent on having a five-year plan, it starts with taking your first step… Your Next Step.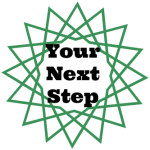 DESCRIPTION: You have big dreams, significant goals, and deep desires that are unfulfilled. It may be fear, indecision or the devil on your shoulder telling you it's impossible that's keeping you stuck. This group coaching program will move you from want into reality. Discover Your Next Step and take inspired action. Six weeks packed with weekly live calls, hands-on learning, accountability, and self-discovery.
FORMAT: Group Coaching Cohort
YES!  This is for Me! Learn more and register