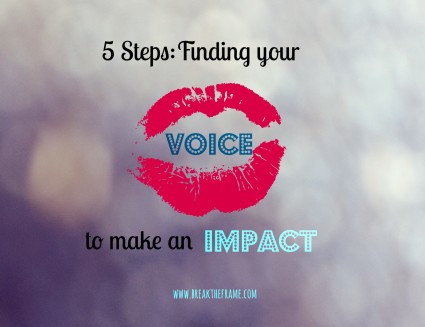 I'm honored to share a guest post from Chery Gegelman, fellow expat, change goddess, and a friend.  On her blog and in her work Chery consistently shares what she has learned about corporate and personal change management.  Today, she's giving us some insight on what it takes to find your voice to make an impact.  Enjoy!
_________
A few months ago I was on a call doing some strategic planning with other leadership experts from around the world.  During the call, Alli Polin used these words, FINDING YOUR VOICE TO MAKE AN IMPACT.
Immediately the words resonated on a gut level.
Have you ever felt like you're looking for your voice?   (Click To Tweet)
Think of the transitions in your life:
As a teenager, trying to figure out who you really are.
As a new high school graduate at college for the first time and trying to figure out how to use your voice with strangers on a bigger campus?
As a new college graduate trying to figure out how to make the transition from student to professional.
As a new spouse or a new parent trying to figure out how to use your voice to influence those closest to you.
As a recently promoted leader learning how to use your voice to serve others and the organization at a higher level.
As a recently relocated professional or "domestic engineer", figuring out how to plug into a new workplace and a new community while your family through their own transition.
As a recently divorced or widowed spouse trying to figure out who you are again and what life looks like now.
So how do you do it?
As you go through life's transitions, how do you find your voice and make the greatest impact possible? 
When my grandfather died, my grandmother received this advice:
Do NOT make any major decisions for one full year.  Don't sell your house, don't move, and don't make any major purchases.
Use the year to grieve, to spend time with friends and family, to figure out what your new normal looks like and then to make a plan.
I am so glad she got that advice and so glad she followed it!
I'm not sure if I received that advice before the transitions in my early days and just didn't listen, or if no one told me…
My instinct was to race off into action immediately after a transition.  I knew the impact I made in my previous comfort zone and I was anxious to make an impact in my new zone.
(And quite frankly I missed what I'd known and I wanted to recreate that as quickly as possible.)
The problem was that I would quickly fill my plate and then discover that there were other opportunities that were a better fit.  By then I was in a situation where my greatest strengths could not be leveraged so I never found my voice and never made the impact I was capable of making.
As I've experienced more transitions:
I see great wisdom in getting your feet wet quickly, meeting lots of people, listening to them, seeking to understand who they are, and what their organizational and personal needs are.
I see greater wisdom in taking time to think through those learning's and strategically deciding where I will immerse myself before making long-term commitments.
Below are 5 steps to help you FIND YOUR VOICE so YOU CAN MAKE THE GREATEST IMPACT POSSIBLE.
Network:  Meet everyone you can!
Listen:   Learn about them, about what they do, about who they work for, learn what their passions are, learn what their needs are… Seek to understand!
Evaluate:  Take some time and evaluate who needs your greatest strengths, what will challenge you to keep learning and who you want to learn from.
During steps 1 – 3 be patient and give yourself grace: 
Recalibrating takes time.
Even exciting transitions can make us feel weak and small as we let go of "what was and learn to navigate "what is."
When you've completed the first three steps then:
Decide and Commit:  Where are you going to put the majority of your focus, your time and your energy?
Then Bring It! 
Voilà!  VOCAL CORDS & IMPACT!!!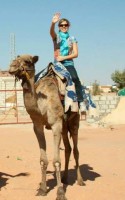 Chery Gegelman is The President of Giana Consulting.  She describes herself as an ordinary person that has been blessed with repeated opportunities to lead system-wide change from the middle and the edge of organizations.  Chery is a speaker, an author, a consultant and a first-time expat that is passionate about helping individuals, titled leaders and organizations grow and reach their potential.