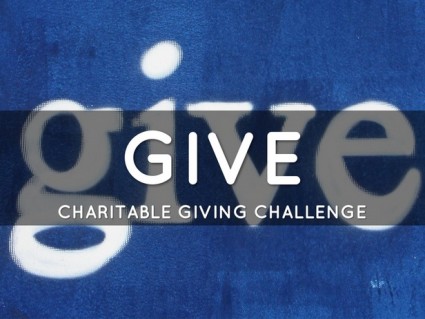 I, like many of you, am fitting in a few more charitable donations in the last moments of the year.  I gave to a few charities consistently throughout the year but there are far more I meant to donate to and, for one reason or another, I just didn't log onto their website to get it done.  I began to wonder:  How many people are just like me, waiting until the last minute to make their donations?
According to NP Catalyst, here are some statistics on end of year giving:
40% of online gifts are made in December
December giving brings in about 33% of all fundraising dollars
More than 20% of all giving for the entire year occurs in the last 48 hours of the calendar year
There are many nonprofits out there doing amazing work wondering if they are going to hit their numbers for the year.  Fundraising is hard work.  I tell telemarketers all the time asking me for "small" donations that I don't give based on a phone call and I certainly don't make a commitment to someone that calls me at dinner time on the phone.  Still, I realize that charities are doing everything they can to get the word out and continue their mission of service.
I'm immensely grateful for my life and it's important to me to make donations.  It's a way to share gratitude.  I'm done with being silly enough to believe that my small donation won't make a difference.  It's not about the size of the donation, it's the power to make a difference as a collective.  We multiply, amplify and contribute towards making this world a better place.  Donating time and dollars matters.  Your donation and my donation – they matter.  
Here's the 2013 challenge I'm issuing to myself.  Would be awesome if you would join me!
Give to at least ONE a charity every month
Treat each quarter like it's the end of the year and make an extra push to give to at least TWO charities that hold a meaning for me and are doing great work
Support end of the year drives by gifting donations to friends.  Who really needs another t-shirt, silly coffee mug or DVD?
If you live in the USA, check out Charity Navigator.  I always rely on Charity Navigator to help me make good giving decisions.
If you're looking for last minute charitable giving ideas, I love:
What are your favorite charities that you support with your time or money?