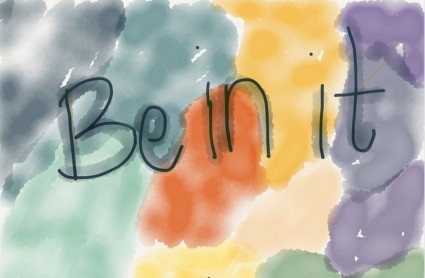 Sound familiar?  One day you are working in your business and enjoying every moment.  It's fun, energizing, exciting work that lights you up and brings out yourClea best.  Then, it seems like over night, you're spending less and less time in the business and shifting to working on the business.  Not quite as much fun, you begin to question if you want to keep it up or just give up.  What do you do now?
Here are five ways to clear the thick layer of dust off of your passion for your work and make room for more fun in your life.   Consider one or more of them and the impact it could have not only on your day-to-day effectiveness but also your happiness.
Shift Your Perspective
If your current perspective is "this sucks" clearly you need to tap into a more powerful perspective.  How do you do that?  Start by getting playful. Close your eyes for a sec and imagine what it would feel like if this were easy?  Really picture it – What are you feeling? Seeing? Sensing?  What if that could be your reality today?  What's one thing you can to today to move one-step closer to "easy"?
Identify a Touchstone
Remember why you started the work in the first place?  Identify a physical object that connects you to your "why".  Is it a picture, a bracelet, wisdom from a fortune cookie you stick in your wallet?  Whatever the right thing is for you, keep it around and look at it as a reminder of who you are, your passion and why you are brining your message to the world.
Delegate
Marketing and admin sucking your last ounce of passion?  If you're a solo practitioner, there are many amazing Virtual Assistants out there.  If you're on a team, ask for help!  Shift some work and discover more time to re-ignite your flame of passion for the business and for your life.
Take a Break
I know that it's crazy to consider, but you can take a break.  Ask yourself: Do I need to attend every tweet chat, blog seven days a week and attend that networking event that makes me yawn just thinking about it?  No.  Dial back to reconnect with YOU.  Have fun, smile more, hang out with people you love, close the laptop and start living again.
Look Deeper
When we're stuck, uninspired and ready to give up there is usually something deeper at play than "I just don't like the work."  Without a doubt, taking the time to journey within and identify your self-limiting beliefs, your fears, and your dreams will change your responsiveness and engagement with others and your business.  Instead of constantly pushing up against a wall and being met with incredible resistance, identify the source of your resistance to open new possibilities.
Don't be afraid to truly look within.  You have the answers and you may discover:
You love what you're  doing and need to make some changes to your approach
A new passion and direction that inspires you
You're tired and need more time to journey within before you can take inspired action in your business
Your exhaustion is a gift pointing you towards what's next
Most importantly, don't suffer alone.  In fact, just don't suffer!  Find a partner who you can be honest with about how your feeling.  Seek out a trusted friend,  spouse or coach and start to talk about your experience and what's missing.  The first step to change is recognizing that something needs to shift!   Speaking honestly and vulnerably about what's going on for you is a stepping-stone to transformation.
"Success is not one size fits all and neither is the path that you must take."  ~ Alli Polin (Click to Tweet)
Deep breath.  You've got this.  If something's not working for you it's never too late to make a change.
How do you get back on track personally and professionally when you're feeling lost?