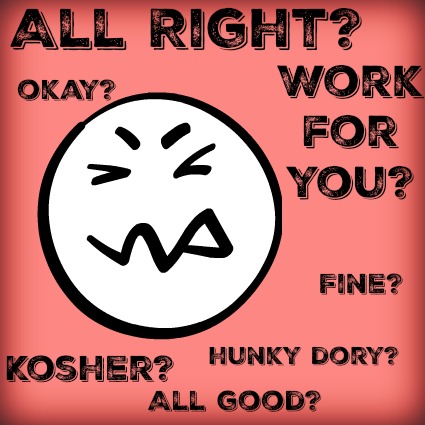 We were enjoying our afternoon tea in the hotel business club. The children quietly on their iPads while I browsed the web; a calm end to a hectic day. We were 30 minutes to the cocktail hour and the kids and I debated having a light dinner of canapés instead of hitting a local restaurant. Thoughts of white vs. red began to swirl in my mind. Unfortunately, the decision was not ours.
One of the many women who worked for the club came over to our table and I greeted her with a smile.
"We're about to start cocktails shortly, and we have a no thong policy after six."
Crap. I looked at our feet, and all three of us were in our flip flops. I wish I knew about the policy sooner. Too bad.
"Okay. Thanks," I replied. We still had 15 minutes before we had to get out the door and I turned back to my iPad to finish my article and wrap up.
(The next moment is what took a minor event, and I got truly annoyed.)
Instead of moving on to the next table of thong offenders, she kept standing there and asked, "Is that all right?"
"Sure," I said, but it wasn't.
You may be thinking, so what? You were informed you had on the wrong footwear. Suck it up and move along.
When she asked if the policy was all right, what would have happened if I said no? At worst I'd make a scene, at best she'd apologize for the inconvenience; neither response would change the outcome.
Maybe it was her way of saying "leave now." Still annoying.
It boils down to this: Agreement doesn't always matter. Wouldn't it be nice if every inconvenience and letdown could be erased through consensus? That's simply not reality.
As leaders at work and home, it's important to recognize the difference between informing and asking. One requires permission and the other removes all choice. Tacking a question on the end of your statement isn't always necessary and can, in fact, diminish your leadership. Be clear; are you leaving a door open for debate or turning the lock?
Buy-in is something we've been trained to seek… As parents, leaders, customer service professionals, etc. While a critical component to employee and customer engagement, when false, it pushes people away instead of bringing them into the fold. It's called false empowerment and usually leads to conflict despite best intentions.
Hey kids, time for bed. Is that okay?
Yo team, the client needs us to rework our proposal. All right?
If there is no room for disagreement or to wiggle at all, don't ask, tell. 
Learn to communicate with compassion and respect without a question dangling at the end of your statement. People will still like you. Don't sweat it.