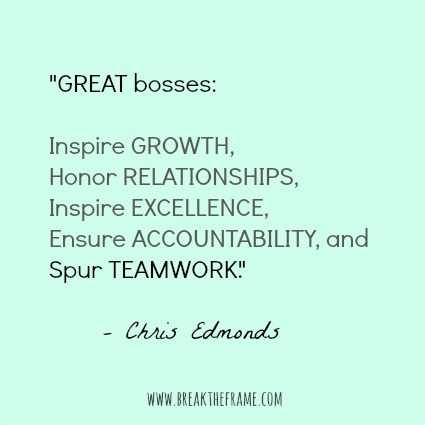 I've been a fan of Chris Edmonds for quite some time.  His down to earth attitude, combined with his incredible insights into organizational culture made an impression on me from day one.  I am a long time champion of the responsibility of leaders to create a Great Place to Work and as a result, Chris' words consistently resonate.  I've personally read his new book, The Culture Engine and not only is it filled with important ideas – it's actionable.  I'm happy to share with you this guest post from Chris Edmonds today.  Could your organization benefit from a constitution?  Would love to hear your thoughts.
---
Quick – think about your best boss ever. What did he or she do to create a work environment where you were highly productive as well as immensely inspired?
I've asked this question of leaders for over three decades. Their consistent answers are probably not much different than yours! I have organized their answers into five best practices, which conveniently fit into the GREAT acronym.
GREAT bosses:
Inspire GROWTH,
Honor RELATIONSHIPS,
Inspire EXCELLENCE,
Ensure ACCOUNTABILITY, and
Spur TEAMWORK.
GROWTH means that these leaders create safe avenues for team members to learn new approaches, develop new skills, and gain confidence to put those skills into action in the workplace.
GREAT bosses know that positive RELATIONSHIPS based on shared values and common goals creates mutual trust and respect in the workplace. These leaders create and maintain positive relationships with team members and expect the same among team members.
EXCELLENCE means these leaders set clear performance expectations and coach team members to exceed them, every time. High standards consistently met help highlight the team's positive contributions to company and to customers.
These leaders ensure ACCOUNTABILITY through proactive consequence management. GREAT bosses praise and encourage progress and accomplishment of both goals and values alignment. They redirect mis-aligned behaviors and missed performance standards promptly and firmly.
GREAT bosses understand that TEAMWORK is the result of cooperative interaction and mutual respect and trust. Competition breeds self-serving behaviors that inhibits team performance.
These GREAT boss practices are a combination of two important expectations: performance and values. Most leaders focus primarily – often exclusively – on performance. If leaders ignore values expectations, bad behaviors and bad habits emerge and disrupt team trust and team performance.
To ensure all leaders model desired values and behaviors (including GREAT boss practices), new "liberating rules" need to be established. These rules must be formalized in an "organizational constitution" – then leaders must hold themselves and all staff accountable for demonstrating those rules.
An organizational constitution includes the team's purpose (it's reason for being today), values and behaviors (like growth, relationships, excellence, etc.), strategies, and goals. This document outlines performance expectations and values expectations for everyone on the team (or in the department, division, etc.).
The reality, though, is that too few leaders define these expectations and too few leaders hold everyone accountable for living them. In my GREAT Boss Assessment, only 40 percent of over 3500 global respondents agree that their leader has formalized their team's constitution. The same number – 40 percent – say that their leader holds themselves and all team members accountable for values and behaviors.
Don't leave your team's culture or its performance to chance. Set new "liberating rules" and engage everyone in aligning to them.
To learn more about creating an organizational constitution and managing to one, get your free sample chapter of my upcoming book, The Culture Engine.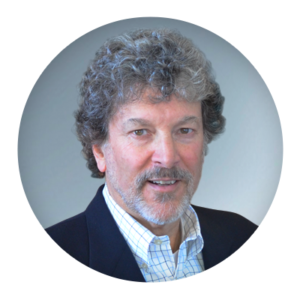 Chris Edmonds is the founder and CEO of The Purposeful Culture Group. After a 15-year career leading and managing teams, Chris began his consulting company in 1990. Since 1995, Chris has also served as a senior consultant with The Ken Blanchard Companies. Chris provides high-impact keynotes, executive briefings, and executive consulting. He is the author of six books, including Leading At A Higher Level with Ken Blanchard. Learn how to craft workplace inspiration with an organizational constitution in Chris' new book, The Culture Engine, which launches on September 29, 2014. His blog, podcasts, free assessments, research, and videos can be found at http://drivingresultsthroughculture.com.