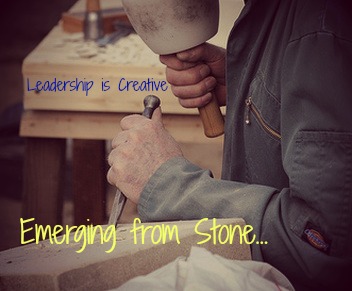 I am honored to have a guest post today from a friend, Greg Richardson, who truly knows the value of the quiet and being comfortable in your own skin.  He reminds me often that the more we learn about ourselves, we continue to grow.  
The leaders who inspire me do not tend to be particularly artistic. They are really more creative than artistic.
Some people in positions of leadership are true artists. They have practiced their technique. They appreciate good methods and use the best materials they can. They produce results that are their masterpieces in various media. Their leadership is all about finding new ways to express their own talent and perspectives
The leaders who inspire me are more open to listening and learning. They have done the work they need to do to know who they are in their deepest selves. They share themselves with the people around them without imposing their own views and methods. They bring out the best in others by sharing what is truest of themselves.
They are not focused on producing more and more as quickly or as easily as possible. They recognize the value of quality as well as quantity. They appreciate that creativity is as much about doing things well as it is about doing things in new ways.
Their approach to work is more creative.
Inspiring leaders appreciate the importance of letting go of what gets in the way. When asked how he was able to carve a beautiful stone angel from a single piece of marble, Michelangelo responded, "I saw the angel in the marble and carved until I set him free."
Again and again, the leaders who inspire me have shared themselves to help me set free the deepest parts of myself, clearing away the bits that were in my way. I am still emerging from the stone.
Are you more creative, or more artistic?
What do you see in your own marble?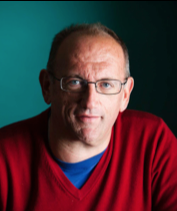 Greg Richardson is a spiritual mentor, and leadership and organizational coach, in Pasadena, California. Greg has served as a criminal prosecutor, an executive, and a university professor. Greg's website is StrategicMonk.com and on Twitter he is @StrategicMonk.