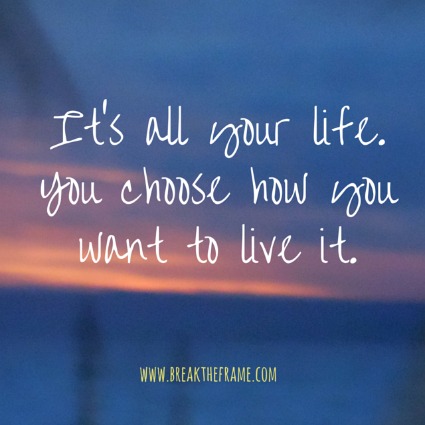 I know that for many of you this will sound backward, but it's fall break here for my children. We're heading into our winter season Down Under.  My kids are home from school and for the past few weeks I was worrying about how I was going to fit in my work and keep my children engaged, without letting them watch 92,000 hours of television. 
This weekend, I logged on to Facebook to see what was happening with people I know. I rarely post but love lurking and catching up on the lives of friends and family.  It was Sunday morning when I saw a post from one of my Facebook Friends, someone I knew in elementary school; his daughter died the night before.
He no longer has the choice between work and putting his child in front of the TV.  No choice between the iPad and sending one more email.  No choice between cuddles and an upcoming business trip.  None.  
His daughter was around the age of my oldest. She died far too young, and he will never have to prioritize work over time with her again, but I bet, looking back, he wished he put her first a few more times.  I know I've made choices I wish I could take as do-overs when my children came second. I feel grateful I can make new, better and more fulfilling choices today.
It's all your life. You choose how you want to live it.
As I write this, my kids are in my son's bedroom with their friends.  They are screaming, laughing and probably making a mess that will take weeks to clean up.  My brain tells me to storm in there and tell them to take it easy before someone gets hurt… or to demand that their friends go home while I  plop them in front of their iPads so I can have some peace in the house.  My heart, on the other hand, is relishing their laughter, and I'm willing myself to burn this moment into my long term memory. 
Earlier today, instead of work, I took my kids to see the new Sponge Bob movie.  Let me tell you, that took a lot of love.  The movie was painful to watch. (My daughter loved it. Clearly I'm not the target demographic) But I got to sit in the middle of my children, one arm around each of them for an hour and a half. That would never happen outside of the theater… their friends might see them with me! 
Like most people I know, I spend far too much time worrying about getting ahead, making my mark, being a success. Maybe it's time to redefine success; after all, there is more to success than fame. Build relationships that matter, do great work, make time for fun; those are the things that make life meaningful.
The ONE Reason to Make Meaningful Choices Now
Your time on earth is finite.
That's it.  You don't have forever.  In fact, we never know when tomorrow may be too late.
Yes, I'll do some work this week, but mostly at night. I often work odd hours, and too often it bleeds into the time when I could be taking a break to give them my full attention.  
This week I vow: 
To be grateful for my choices.
To be present in the lives of those I love.
To put down my computer in exchange for a cuddle every chance I get. 
This life I vow: 
To prioritize a full life.
To have adventures with people I love.
BREAK THE FRAME ACTION:
Do something in the next 24 hours to add richness and depth to your life beyond the grind. Allow yourself to be fully present with others and truly experience joy in the moment.
What choices are you making thinking that you have no other options? Is this the legacy you want to leave?