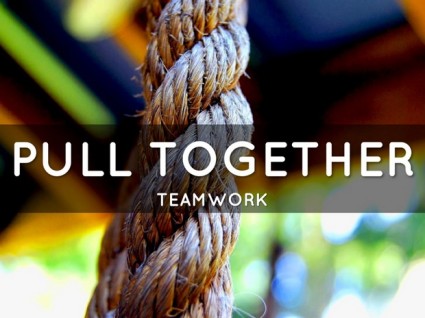 Anyone remember middle school or high school in the 1980's?  My memory?  Cool clothes, big hair and great music.  Looking back today I think that the big hair holds true, the clothes are debatable and I still love the music.
One memory I have from middle school in 1984 was when a local radio station in Philadelphia, WMMR, had a contest to get the Hooters to come and give a concert at a local high school.  All we had to do was write the radio station on one side of a 3×5 card and "Hooters Rock WMMR" on the other side and send the cards to the local radio station.  Turns out that this contest became a phenomenon, 52 schools participated and over 26 million cards were sent to the station.  Every single person I knew was obsessed with writing the cards and securing one of the top five spots in the contest.  You'll be happy to know in early 1985, before the Hooters played Live Aid, they played in my high school gym and I was there to enjoy the experience.
What does a Hooters concert have to do with today's business world or leadership?
Simple: We pulled together, focused on a common goal, encouraged each other to do our part, and we had fun while doing it, not just at the end.   That's definitely a mirror for the components of great leadership and inspiring work.
Truth: We can accomplish much more together than we can alone.
Magic Formula to Inspire People To Pull Together?
Here are three of the key ingredients:
Vision
The long-term vision for your team, division and organization should be dynamic and inspiring ~ a call to action, painting a picture of a shared goal.  What does that really mean?  Use words that mean something, are not generic, and speak to the heart and soul of your people and your business.  Why do you exist?  Make employees feel something and want to act.  If your vision statement is consultant speak, you have to read it five times to figure out what the heck it means, or could apply to absolutely any company in any industry you've got some work to do.
Which one do you find more compelling?
"We will satisfy every customer through consistently high service, quality leadership, and innovative products. "
"There will be a personal computer on every desk running Microsoft software."
Fun
Who likes to go to work for a minimum of eight hours, do crappy work, eat at your desk, no passion, no connection, no fun?  Not me and I'm guessing not you either.  Fun doesn't have to mean parties and potlucks daily.  Writing a zillion 3×5 cards was not fun work but we did it as a team, which actually made it both fun and motivating.  How can you build fun into your team experience?
Ask yourself:
Does everyone sit in their office with their door closed?
When was the last time you shook things up from the daily routine?
Is your culture open to a little silliness?
How can you craft opportunities to create connections between silos?
Have you thought about how even some bare-bones gamification could positively impact the work that you're doing today?
You Matter
Whether on the same team or colleagues across divisions we all make a difference and those differences and contributions should be recognized.  I can't do what you do as skillfully as you, and not everyone can do what I do well.  Unless we pull together, all give 100% effort, we can't meet our goals and make the difference that we're driven to make.  We are both needed!  It doesn't matter if one person has manager after their name and one does not; you matter, I matter, we all matter.   
There are many other ingredients to helping our teams and organizations pull together to successfully achieve shared goals including motivation, inspiration, creativity to name a few.  I love that one of my first large-scale experiences with achieving shared goals taught me so many lessons that now are a part of the soundtrack of my life and personal leadership.
What will you add to the list?  While you're at it, leave your favorite band from the 80's in your comment too.