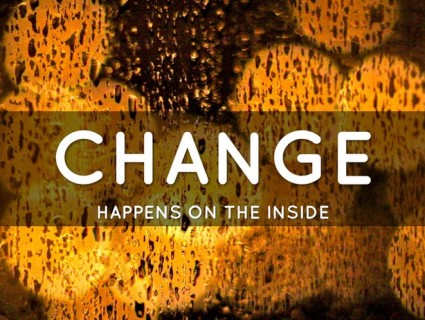 I'm going home for the first time in a year.  After countless hours spent on FaceTime, I'm going to get to hug my parents, kiss my nieces and nephews, see friends and enjoy simply being present in the same room as those I love.  The past year has gone by in the blink of an eye but the lessons will stay with me for a lifetime.
When my family and I first decided to move from DC Metro to the Australian Outback, people were shocked it was a leap that I was willing to make.  I felt confident and excited about the adventure.  Why were the people who knew me best so surprised?  Some people judged my decision and were clear that they thought I was nuts, would hate it and need to prepare to leave or suffer through.
"If you judge people, you have no time to love them." ~ Mother Teresa
When you find yourself in judgment of others ask yourself:
Is this really about them or is it also about me?
What is my judgment telling me about myself and my own fears, wishes and dreams?
If the other person has shortcomings, does it really matter?
How can I give them space to be who they are and support them, without compromising who I am in the process?
Everything was new and out of the ordinary when I arrived.  For example, I didn't know how to drive on the left side of the road and the Indigenous people lived in the town but had a distinct culture separate from the majority white Australian population.   For the most part, I didn't know what I didn't know and although some things felt familiar, everything was new.  It was hard to imagine that new, after a year, would become normal.
"Newness opens doors to possibility.  Don't shut them just because you're afraid.  You don't have to walk alone." ~ Alli Polin (Click to Tweet)
When new feels overwhelming ask yourself:
What can you ground yourself to as you learn about the new culture?
Why did you decide to make a change?
What's exciting about what's present?
What feeling does the newness create for you?
After nearly two decades of successfully climbing the corporate ladder not only did I get off to start my company but also I simultaneously moved to the other side of the world to a really small town.  The challenges to my business were huge and I had to stretch and find new ways to connect with people, remember my purpose and give myself time to rediscover my confidence, competence and creativity.
"Overnight success never happens overnight." ~ Alli Polin (Click to Tweet)
When success feels as slow as a snail and you're struggling to stay motivated ask yourself:
Why does it matter?
Who is defining the timeline?
What would you be saying "No" to if you gave up now?
Who are you?  Are you willing to be kind to yourself and give yourself room to succeed?
Heading home I am a changed woman.  I have learned more about myself and what matters most.  I know that my siblings are expecting their 16 year-old sister Alli to come home; moody, dominating, nasty, loving, laughing and happy all in one person.   I'm sure that all of those parts of me still exist but I've made many choices over the past (many, many) years and I've changed a lot too.  The past 12 months have reminded me that my personal change will never stop as long as I continue to be open to not only looking at my world in new ways but also looking within.  It's up to me to apply the learning, and grow.
"We only become what we are by the radical and deep-seated refusal of that which others have made us." ~ Jean-Paul Sarte
I'm left with this question:
If I've changed, does it matter if anyone else sees me differently? (Click to Tweet)
Here's what I know:
My way of being will enable me to experience the people in my life in new ways.
Change happens within me, not to me.  I get to choose the way I react.
I will be responsive to others and meet them where they are without fear that it compromises who I am.
When I am a person, that is human, faults and all, I can accept someone else who is human, with their faults and all.
I don't have to like everyone but I need to find a way to love and accept them if they are a part of my life.
Change happens along the journey and through the learning.  It's more than just getting off a plane in a new place.
If I know I've changed, that's what matters most.
What are your thoughts on personal change?  What about my question?  If you've changed, does it matter if anyone else knows?