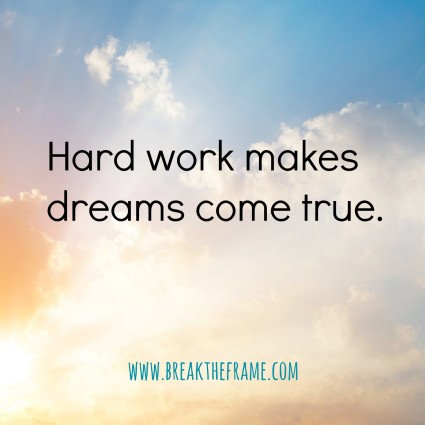 The dream was so vivid.  There I was, rollerblading through my neighborhood and I was really, really good.  What  struck me about the dream was how I was in flow, rollerblading was easy and what I was meant to be doing.  I could feel the joy, the wind and the confidence I had with every turn.  The dream was calling to me and shining a light on something I knew in my heart I was meant to do.  Flash forward: I bought the skates.
My first day out on the skates it was no less than 95 degrees outside. I popped out of my house ready to soar and began to plug up the hill, to get to a local school, to skate on the blacktop.  It was hard, I was sweating and going downhill on my return was a lot less like a dream and more like a nightmare.
I did go for a spin one other time but my confidence was more like a limp, popped balloon and I stayed even closer to home.  After round two, the roller blades went back in the box, into the garage not to be seen again for a few years until I donated them to the Salvation Army.
Clearly,  I wasn't willing to put in the effort to make my dream of being a world class rollerblader a reality.  I thought it was going to be easy because in my mind I thought "how hard can it be?"  The truth is, very.  
Question: What's standing in between this moment and what you most want to create?
Answer: Hard work.
Here are three truths to embrace and make the leap from dream to success. 

Resilience takes courage.
I fell approximately a million times the first time I went rollerblading and I got up every time.  Still, my courage was beaten down with every fall and the next time I didn't push myself as hard; I wasn't willing to fall as often.  My dream did not call forth my resilience to play, it invited only my ego that thought it would be easy.
In it's simplest form, resilience is a willingness to get back up when you fall down and keep on moving forward.  If you truly want to make your dream your reality, you need to break the frame of fear that keeps you playing small.  Let go of the thought that it's too hard or it would be easier for someone else and get used to calling on your courage daily.
Nobody's a natural.
We all see those people that apparently were an overnight success.  If you're like me, even for a moment you probably think about how crazy hard you're working and wonder how they skyrocketed to the top.  What secret did they have that you're missing?  While some will have you believe that it was simply "right place, right time," it's not the case for most people.  If you look to the top of any industry, I guarantee you that those people worked incredibly hard to hone their craft, build relationships and make a positive impact.
If you're just starting out or are in the middle of your leadership, small business or entrepreneurial journey, don't compare where you're sitting to anyone else's seat on the train.  Use every opportunity to learn, practice and grow your skills and eventually people will look at you like you're a natural too.
If the dream matters, work transforms. 
When you uncover the spark of why the dream matters, how it connects to your purpose, it ultimately lights a fire within you.  I wanted to rollerblade because it looked like a cool, fun way to exercise and dreamt I'd be a natural.  Beyond the money I put into pads and skates, the dream didn't matter all that much.  Once I was in the throes of it, I could see the extreme effort and work it was going to take to get proficient, let alone good or (gasp) great. I dropped that dream like a hot potato.
Conversely, my client had the dream of revolutionizing her industry and she is willing to work tirelessly until she achieves her goals.  Her dream, tied deeply to her passion, brings her joy, fulfillment and a sense of purpose.  She was able to break the frame that the path to success will only be frustration-filled and leap into purpose-driven action.
What's your dream?  What are you willing to do to make it come true?
For coaching, consulting or speaking Let's Connect!