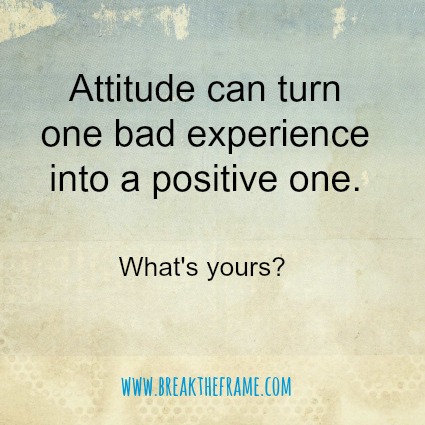 Today was a great day.  There was a huge rainbow over the town in the early morning and after school my son found a $50 note on the ground.  We were having such a lovely day, I decided to take the kids for a big treat at the local sweets shop; definitely a shock to the children.  This is the kind of shop where bins of every lolly imaginable line the walls.  It's kid heaven and unfortunately, not somewhere I'll be returning.  One bad experience has written them off of my list for good.  It's not like my kids need gobs of sweet treats anyway, so giving it up is hardly a hardship.
One Bad Experience That Didn't Have to Be…
My son was checking out the different items on a wall that was designed to attract children like a magnet.  He pulled down a few Pez dispensers to show me and I asked him to stop touching everything since we're focusing on filling up our bags from the bins.
I heard him say with delight "oh my gosh!" as he touched a bag with the biggest gobstopper you've ever seen.  I felt his smile and wonder at this enormous mystery object but I wasn't going to buy it.  Unfortunately, it was just an open plastic bag and in his attempt to hang it back up, it fell out and dropped on the floor.  He looked shocked and immediately sorry.  As he reached down to pick it up the shop worker nastily stated "He touched it, you have to buy it."  Nice.  Kid feels like crap, Mom's annoyed, and I'm ready to go, immediately.
My kid's candy treat came to a whopping $7.50 and that gobstopper from hell added another $10 to the bill.  Ten dollars and it was already in the trash.  I understand that small businesses may be unable to give away their inventory when someone drops an item by accident however, attitude makes an enormous difference.  My son can't be the first person to drop an item since the bins on the walls pour out lollies at approximately 100 miles per hour.  I'm willing to bet a lot of money that their floor has seen its share of candy.
Here's the kicker, her attitude infected me.  I stomped out of the store and back to the car with two kids in tow that wanted to be happy, holding bags of sweets, trying to figure out how to make their angry mother happy again.  That stinks.  Yes, I know I could have immediately brushed it off, but it stuck with me, like glue, and it took a while to shake my frustration.
Everything Has a Price
I paid $10 for a gobstopper that hit the floor, but the store paid a price too… I'm sure we would have returned.  Over time, that store would have made dramatically more than $10 from our family.  I'd also spread the word about a positive customer experience when something went wrong.  Unfortunately, now I don't have a good story to tell.   It's not that I had to pay, I was prepared to do that, it was how she made me feel.  Was it worth it?  
Leaders Create Positive Experiences
It happens all the time in business too.
A hard working employee deletes a file by accident.
A client realizes half way through the job that what they bought isn't what they need.
A customer who gave the wrong prescription to the eye glass company and wants their money back under the satisfaction guarantee.
The real question is, how will you handle it in your business?   Will you turn one bad experience into an opportunity for exceptional customer service and personal leadership?
Here's the thing… stories are the fabric of our experiences all woven together.  Create a great story and people will tell their friends and family from the rooftops.  Create an average experience, or worse, a negative experience, and they're still going to tell their friends and family the story.
I could have done better with my attitude post sale and that's one for me to work on.  It's my job as a parent to not let small moments like this impact my children and their happiness.  If every time I'm frustrated by poor customer service, they'll pay too high of a price and things will not be fun around here.
Here's What It Comes Down To:
Attitude can turn one bad experience into a positive one.  
Yeah, I may need to pay $10 unexpectedly but I promise you, there's a way to make the customer feel good about that and a way that will make them feel nothing but bad,  Up to you.
BREAK THE FRAME ACTION:
Before you speak, think about the impact of your words, not only what you have to say.  Attitude impacts everyone's experience. Check in with yours.
I need your tips… Instead of getting frustrated with a negative customer experience, how do you let it go?
For coaching, consulting or speaking Let's Connect!