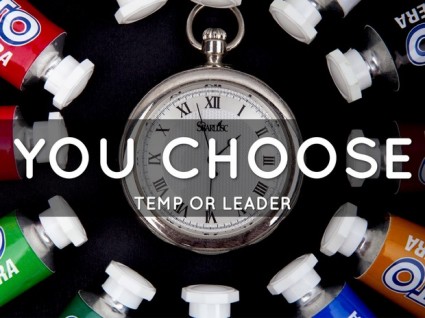 I had a huge ah-ha this week.  Since I'm only living overseas temporarily, for 2-3 years, I've spent little time building local relationships.  Instead, I've been focused on maximizing the adventure.  I've also made a ton of excuses for why that makes perfect sense:
I'm going to be leaving soon enough and I'll never see most of these people again
I'm busy with work and that's the most important place I can spend my time
"My people" don't live here.  I've met some nice people but nobody I want to hang out with too much
I don't wan to attend any of the evening gatherings; I'd rather have time with my family
Etc.
Thing is:  We're all temps.   This is not 1952 where we live in one house for our entire life, work for the same company for 40 years, get the gold watch or the gold ring or the fancy plaque and then retire on our fantastic pension.
The fact that I'm living in Alice Springs for a finite amount of time isn't unique; it's just an excuse to not put myself out there.
In Consulting, I've worked tirelessly with clients from a few weeks to several years, not forever.
In HR, I changed my position at least three times in four years also successfully shifting my internal relationships.
I've changed jobs, titles and organizations each time embracing new teams and new challenges.
According to About.com Job Search:
"Today, the average person changes jobs ten to fifteen times (with an average of 11 job changes) during his or her career, which means a good amount of time is spent changing employment."
I'll say it again: We are all temps.  It's behaving like a temp that holds us back from success, not the transitions.  There are no more jobs for life!  It's up to each of us to make the most of our time where we are right now.  Who cares if we won't be here next month or next year!  We owe it to colleagues, customers and the organization to be invested today.  We can't give the best of ourselves when we're holding back, nor can we receive the best in return. 
Two weeks, two years, 20 years…
You Choose:  Temp or Leader? 
Temps show up, clock in, get the job done, and leave.
Leaders engage with people and ideas and stick around to see things through.
Temps are passionate about a paycheck.
Leaders are passionate about the work.
Temps don't bother to learn anyone's name.
Leaders invest in relationships.
Temps get the job done.
Leaders give their all to shared success.
Temps are outsiders.
Leaders are a part of the team and the fabric of the organization.
Temps do what they're told.
Leaders engage with creativity.
Temps stick with the status quo
Leaders break the frame
Temps stay quiet and under the radar.
Leaders have an opinion.
Temps look towards their next gig.
Leaders are fully present where they are.
Temps fill gaps.
Leaders build bridges.
Temps support the team.
Leaders are on the team.
Temps disappear.
Leaders are missed.
Temps don't care.
Leaders don't stop  caring, even when they've moved on.
Don't let your time determine if you're a temp or a leader with your business, in life or at work.  Each of us gets to choose every day.  As for me?   Watch out, Alice Springs – here I come!
How has focusing on what's next stopped you from building relationships today?