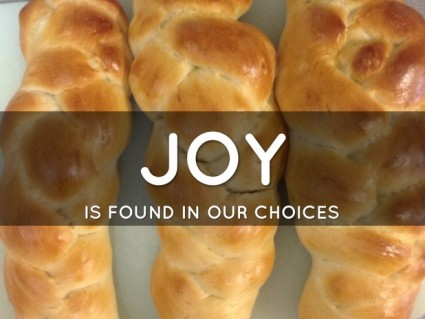 This week was Spring Break in my household and instead of traveling as usual, we stayed home because we're traveling a lot in the coming weeks and months.  My initial plan was to work, while the kids played and relaxed, over the week-long holiday but early in the week I made another choice.  We're all home together and I decided that much of my work could wait but what could not be stopped is my children getting older – I can't stop time.  Soon enough, my kids will decide that fun and Mum can't appear in the same equation – a moment I'm not ready to arrive.
While my week is usually filled with blogging, coaching, social media and other activities, I scaled back and quite frankly just let other things go.
I recognize that this is not my typical leadership focused post but it is sharing with you a truth that every leader needs to fully know and embrace:  The world will not end if you take a break, turn off your phone, spend time with people outside of the office and give them (and you) the gift of truly being present.  Your life and work will NEVER look like scales in perfect balance and it is not a healthy or realistic goal.
Shoot for a full life, one that allows you to be where you are.  (Click to Tweet)
It took me five days to ease into a state of mindfulness.  Mindfulness in this case has little to do with freeing my mind or meditation and everything to do with being present and embracing the goodness of the moment.  I found goodness through cuddles, making bread, shopping for birthday presents, watching movies and so many other moments.  The sad truth is that other weeks, while I was doing those things, my body was there but my mind was often on work.
When you are one, in mind and body, you give a gift to yourself and others.  (Click to Tweet)
Here's what my week held and some quick insight on what it looked like to transition from busy to fulfilled. 
Monday: 

I was stressed that I had a bunch of things I wanted to get done over the week but it was my son's birthday so any work would have to wait for the nighttime.  The day was filled with breakfast celebrations at a local restaurant followed by Smurfs 2.  Late morning, I turned off my phone so I wouldn't freak out about my filling inbox. I still had a throbbing headache by the end of the day but we all survived and dare I admit, had some fun too.
Tuesday: 
I figured I had to make up for Monday's light day but first thing in the morning my daughter came to me and asked what we're going to do as a family.  To kick off the day we decided to collaborate on a blog post that ultimately will be a cherished memory of leadership wisdom from my daughter at age ten.  
Wednesday:
After a little catch up on Social Media it was cuddle time and a movie.  I had a post in the hopper for Friday and some message exchanges with my clients freed me up to be present with my kiddos.  Today, I even gave up on typing on my laptop while "watching" the movie.  You know what?  It was lovely. 

Thursday:
I thought I'd finally have some peace and quiet to get back on track but I realized that nothing had blown up yet and the world did not explode.  I chased my daughter around the house, had a laugh-fest and helped the kids create some masterpieces for my husband's birthday.  I was surprised when I was even chill enough to not lose it at one point when I noticed there was more paint on the kitchen table than on the canvas.
Friday: 
Kids have tons of friends at the house today and I decided that instead of using that post I'd written earlier, I'd share my week with all of you.  I ordered pizza to avoid becoming a short order cook and decided that I'd throw myself into making challah to bring on the weekend.  Right now, the Wii is blaring on the TV, three giggling girls are putting on way-too-much makeup in the bathroom and I just put my challah in the oven.  I don't feel stressed by all the noise and craziness like I usually do; I feel content. 
For many of you I live in the future, 13.5 hours ahead of the East Coast in the USA and 16.5 ahead of the West Coast.  Here's a message from the future just for you:
The world will not explode if you choose to invest time in your life and not just in your work.  That's what balance is all about – not scales… Choice! 
This week I rediscovered joy in the quiet moments… not at the movies, or restaurants or at the mall but home, with people I adore.
What do you choose: Busy or Full?  Present or Distracted?  Centered or Self-Centered?  Joy or Constant Pressure?
Are you ready to make the leap to more fulfilling work and life?  For coaching, consulting or speaking Let's Connect!