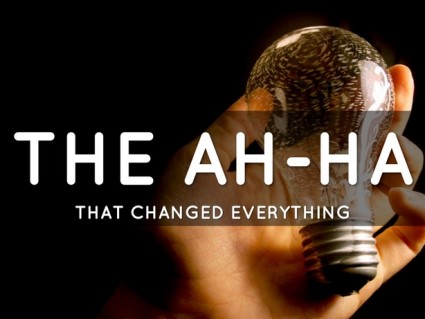 When I started my career in HR, I had already had a successful run as a Management Consultant and was looking for something new.  Lucky for me, I didn't have to leave my company to make the transition – I just made an internal transfer.  Overnight, I had 160 Managers and Executives across the entire USA assigned to me and I was responsible for internal staffing and special programs.   I had a lot to learn and a lot to do.
The person I replaced was leaving the company and she gave me a long list of how to keep my leadership team happy, how they like to see reporting, and how she manages other people on the team to get what she needs done.  A lot of time was spent making sure that "higher ups" knew that she was adding value and her advice to me was to do the same.
A few weeks in, I was between conference calls and one of my Senior Managers came to my desk. He was struggling with his daughter's illness, the travel requirements of his position, and the challenges of the work.  I listened to him and talked to him patiently for five minutes… that turned into nearly an hour.  I listened, I coached, and I mentored based on my own experience.  At first I thought, "Holy cow!  I just lost an hour!"  That's when it hit me: THIS is my job.
HR is about people.
My job was to listen to him, be a sounding board, coach, guide, and support him and all of his colleagues.  I couldn't do that unless we had a relationship.  I couldn't do that if all I did was brush people off and focus on admin.  The people I supported were and are people with real lives, real stories, real passions and desires.  They desperately wanted to find their path within the company and the first step was to find someone that would listen, care and help.   I was honored that they turned to HR, to me, to be their partner.
I ultimately moved on from the Executive Staffing position and into increasingly strategic, global HR positions.  When I initially supported 160, I was now looking at global headcount with thousands in each geography.  I was responsible for global capability development and movement.  It was easy to look at big numbers and make big sweeping statements:  "We need more of this and less of that.  We need to shift from here and put it there."  Instead, I remembered my ah-ha moment and all of the lessons that went along with it.
I began to develop relationships with local HR around the world.  I asked each of them to help me understand the story underneath the numbers.  I offered to partner with them to make changes meaningful for their part of the world and not just a decision made at the top level.  I committed to being their voice and advocate on the global leadership team calls.  I let them know that I heard them and they could count on me.
People, relationships and partnership are at the heart of HR.  Not admin, not spreadsheets, and certainly not marathon conference calls.  HR makes a difference to the organization because HR knows that talent; people are the heart and soul of the organization. 
In every position I've ever had since my years in HR, I've brought the people first mentality.  We are not our employee ID numbers but human beings with unique passions and purpose.
It doesn't matter if you work in HR or in another profession… truly connect and listen to others and you'll be amazed by the drive, desire, commitment and inspiration all around you.
What was one of your career ah-ha moments and how did that lesson change the way you work and lead?