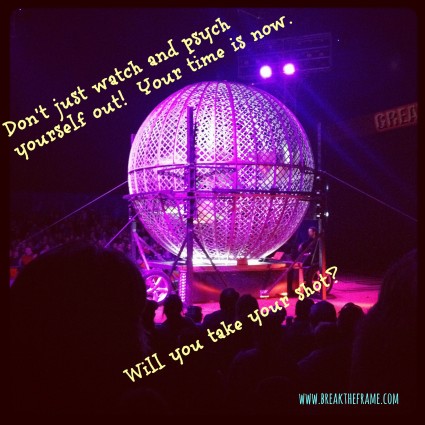 The nurse walked into the patient room and asked my kids who wanted to get their shots first.  No surprise that neither child was jumping out of their seat with excitement despite the fact that they were talking big just moments before the actual question was asked. Finally, my daughter sighed, said she'd go first and began to roll her sleeve.
The shots took literally two seconds.  They both spent days anticipating the pain, horror and agony of the moment and in the blink of an eye.  It was over… at least for her.
My son watched the entire process closely and calmly.  When the nurse finally turned, to him instead of rolling his sleeve, he freaked out.
I'm younger!  It will hurt more!
I'm not ready!
Nooooooo!!!!
I wasn't going to try to hold him down, he's not a baby.  In fact, I was relatively certain that we were going to leave and he'd be right – no shot, no chance.  Fortunately, the savvy nurse had a trick or two up her sleeve and, despite his best efforts, he's now fully immunized.
My son psyched himself out.  He told himself a story that it would hurt him more, be more difficult, and his shot experience would never compare to her claims of painlessness.
Crap.  I've done that too but not about a shot; about life, about leadership.  Have you?
>  Young rising star that literally seems to sparkle.  Gets promoted faster than the speed of light.  She's got her stuff together.  How could I ever compare?  Maybe I should just drop out now…
>  Speaker at the conference right before me is incredible!  Wow.  Compelling, heartfelt, dynamic…  Um, do I really think I can remotely follow that act and be memorable?
>  Bunch of friends sitting around catching up.  One starts telling the story of the amazing dinner she made for her family while she watched her genius child finish his diorama and write an essay about it.  Me?  I microwaved something and told my child that if they did not do their homework, I was going to tell their teacher. Nice, huh?
Your experience will never be just like anyone else's – it's yours.  (Click to Tweet)
If you're always comparing yourself you will fall short every time.  Think about it, you're only looking at the good stuff that other people project out into the world while all of the nasty bits are locked away behind many closed doors.  Still, you look at yourself, and you see the whole picture, not just the glossy proof.  How can the whole picture ever compete or compare to a slice, a moment, a single instance of shiny, practiced perfection?
Back to the shot.  My daughter was scared too; she was sitting on my lap holding on for dear life.  Her giggle, after the first shot, was a mix of relief with nervous energy still spilling over.  All my son saw was that it was easy for her and hard for him.
Take your shot.  The time for you is now. (Click to Tweet)
Bottom line:  You will never take your shot if you're worried about someone else.  Focus on yourself, your strengths, and your intention.
Make the Leap:  Celebrate that you are different.  Who wants to be a "me too" leader, sister, friend, or partner?  Think, have opinions, speak up and show the world why you're here.
For coaching, consulting or speaking Let's Connect!