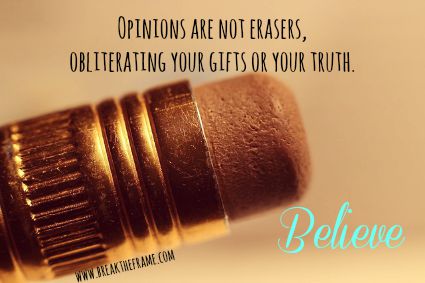 My son refused to go to school this morning. Yes, I could have dragged him to the car without his shoes and uniform while he screamed and cried, but that seemed like a no-win start to the day. Instead, I drove his sister so she wouldn't get a tardy, and decided to figure out what the heck was going on with my boy beyond, "I hate Tuesdays!"
"It's music. I hate it. It's awful and boring."
Really? It's not optional. I tried to rationalize with him. (If any of you have ever tried to rationalize with your elementary age child, you can guess how that went.)
"I've gone all year, I can't go today."
Tough luck. I lost my temper and told him to suck it up. Another great move on my part. I made him cry harder.
"It's the worst."
You are punished! Yup, instead of getting to the bottom of it, asking, talking, communicating… I took out the big time punishments.
"I do everything she asks, and she is the meanest."
Mean or nice, it's not an excuse to skip school. Nobody on earth loves every teacher they've ever had over their lifetime.
"What do you want from me!?" I shouted.
He knew the answer.
"I want you to tell me you love me."
Whoa.
Let's fast forward 30 minutes. We sat together over breakfast and agreed I'd take him into school in an hour (after the dreaded music.)
My son is gifted when it comes to music. He understands it in a way that I never will. Last year, the music teacher saw his gifts, challenged him, and gave him a grade for the year that reflected "above grade level." This year, his new teacher most definitely does not see his gifts and she gave him a "D" in his mid-year report card. (In Australia the school year is January – December.)
My son doesn't want to go to music anymore because he thinks that she thinks that he stinks. (Try to say that five times fast).
I want my son to grow up and embrace the leader within, and not be crushed by his 4th-grade music teacher's opinions.
Here's what we discussed over hot tea and toast. These lessons apply to all of us, not just kids in music class. 
You've always been a superstar and your new boss is giving you a hard time?
New coach for your team that barely gives you time off the bench?
Nasty comments on your blog from "haters"?
A colleague wants a promotion and thinks that the only way to get it is to point out your flaws to everyone who will listen?
You shared your concept in the team meeting and it was poo-pooed?
This is for you…
Why Believe in Your Gifts?
It's not all in your head, you got gifts, my friend. You can't go through life with an attitude of "less than." A scarcity perspective will quickly make you bitter. Embrace your gifts with an abundance mindset.
Not everyone will see your gifts. That doesn't mean they're right, and you're wrong. 
Opinions are not facts. When someone doesn't see your gifts, they bring their own blind spots and biases. Have compassion for them and yourself too.
One person does not determine your self-worth.
Come on, you know your strengths. They didn't change overnight because one person disagrees. Use their feedback not to stop, but to continue to build on your gifts.
It's up to you to believe in yourself no matter what. 
If all it takes is one person to think you stink, you won't go far. Chances are, lots of people will tell you that you stink for one reason or another (and it may have very little to do with you.) Believe in yourself always; be your greatest cheerleader and advocate.
Don't let anyone rob you of your joy. Do what you love and enjoy it.  
Doing work you love creates a spark that brings you alive. Why give up your joy because someone else wants to extinguish your flame?
Your gifts are not subjective, but other's opinions are. 
Know your gifts and own them. Opinions are not virtual erasers, changing your truth.
BREAK THE FRAME ACTION:
Tell yourself that you believe in your gifts. Feel silly for a second and say it out loud.
Use your talent with abandon. Never hold back for fear that someone else will judge your attempt or ability. Go all in.
How have you led forward when others tried to hold you back?