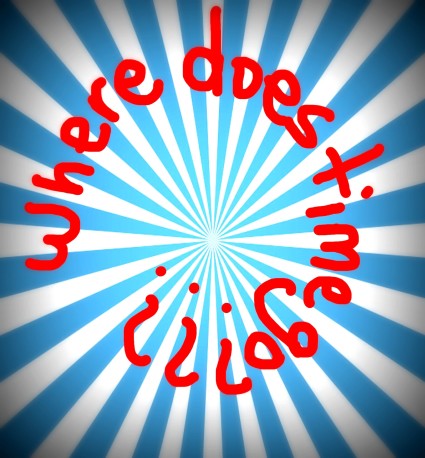 Can you relate?  I woke up this morning and realized that the drip of milk that was left in the container would hardly wet my child's cereal that I threw into a bowl approximately five minutes before we needed to jump in the car and out the door.  I went from call to call, returned some emails, and was just about to dive into some work I've been putting off for lack of time, when my phone rang.
The caller, while well-intentioned, asked me if I'd made progress on some big promises I made to help my children academically, or if I got the new tires or paid the car registration.  Crap. It was a harsh reminder that while I was cranking away, I was ignoring 10 other high priority things on my to-do list.  Suddenly, as if in the blink of an eye, the kids were home, out of school and I never made it to the store to buy that milk…
Do you know anyone that only has work or home or school to deal with?  I don't.  We all have whole lives, with other people and real relationships that require us to step out of our bubble and be present in the world.
Yes, it's stressful and can be overwhelming to choose between folding that pile of laundry in the corner, exercising, supporting your child's homework effort, finishing a presentation, checking in on a client or an endless number of other things that all feel urgent.  This is not another time management post (although there are a ton of good ones out there for you to google when you get a minute).  Who is this post for?  YOU.  ME.  My sister, cousin, friend, colleague, subscriber, client, coach, writer, person walking urgently down the street.  If you ever thought to yourself, I'm just one person going a million miles an hour… how can I do everything?  This is for you.
For every person that feels pulled in too many directions, here's what I want you to know: 
You are not alone
Nobody, despite what they tell you, can get to everything on their "list" at the same time
Doing ten things half way is not the same as doing two the best you can
There is no gold star awarded for doing everything by yourself
Help is there when you need it – but you have to ask
You matter, your needs matter and don't need to come in last on the list
You can give more to others when you give more to yourself
Beating yourself up for not getting it all done doesn't help you get more done tomorrow.
It's OK to ignore the stuff you need to do for the really big things that you have to do but here's the thing… don't get them confused.
Little ripples, in succession, ultimately make waves. (Click to Tweet)
Decision time.
Remember, leadership is never all about you – it's how you show up and are in relationship with PEOPLE. 
It's rarely cut and dry where you need to spend your time, energy and focus but without thought and intention, time may be passing without leaving a legacy that truly matters.
Time passes either way – it's what you choose to do with your time that matters. (Click to Tweet)
How can you stop being pulled in one direction too many?  Ditch the scales and illusions of work-life balance.  Make intentional choices. 
Make the Leap ACTION:
I know time is tight so you likely do not have time to grab your journal and spend an hour deep in reflection this very second.  That's OK.  Pick a question or two and ponder on your drive to the store, tape one on your mirror and think about it while you brush your teeth at night, time is there when it matters.
How are you honoring yourself through your decisions?
How are you caring for other people?
How can you make others more successful through your actions, support and way of being?
Why does it matter?
What impact do you want to have on the people in your life?
What are your core values?
Who do you need to most listen to?
What's the worst that could happen?
What's the best that could happen?
What choice are you going to make today?
For coaching, consulting or speaking Let's Connect!