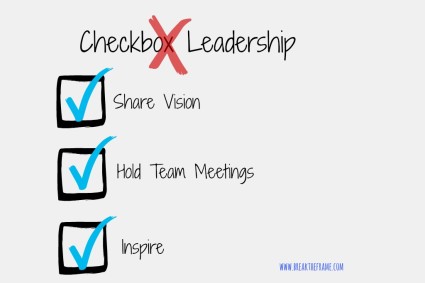 Way back when I was acting more, I would know my lines cold, go deep on my character and truly focus on my relationship with all the other characters.  I know I was a good actor based on feedback and casting but I also had an awareness that I had not yet tapped into what I needed to be great.  One on-film class in particular stands out to me since I came face to face with one of my personal "walls."  I needed to cry, on camera, on cue, over and over.
The director / instructor would give me advice on how to summon the tears, yet I struggled.  I had to find the source within me and be willing to go to a place of vulnerability that I struggled to go to not only on camera but also in my real-life.  Ultimately, even if I pushed out a tear, I had to go to a far less authentic place: hands covered my face as I sobbed (tearlessly) into them.  I definitely felt the emotion but also stopped on my follow-through.  I also stopped at good, when I could have been more courageous, and been great. 
I see the same thing with many of my coaching clients.  Some clearly want the checklist for great leadership.  "Do this and you'll be an awesome leader."  Others, want a partner to break the frame they've built over the years, rediscover and unleash the leader within.
It's easy to spout of a top ten list of "Great Leaders Do This, Not That."
Listen
Commit to 1x1s
Have and share a vision
Etc.
Still, this list (or any list for that matter) doesn't tell you how to do it authentically with genuine follow-through.  Oftentimes, checklist leadership manifests a lot like this:
[ ]  Tell your team you'll look into it – but you won't
[ ]  Suggest that you love their ideas and will take them under advisement – but you don't
[ ]  Team members get trashed in a leadership team meeting and you want to speak up – but you remain silent
[ ]  You see bad behavior and are appalled – yet look the other way
[ ]  You learn critical information for the team – but sharing it is not your top priority, focus is
[ ]  Clearly, hard conversations need to happen – and you'll get to them… eventually
[ ]  You want to advocate for the people on your team – but not at the risk of looking bad yourself
Your leadership fails when you know what to do, but are only willing to go half-way. (Click to Tweet)
A checklist only covers the surface, a mark in a box doesn't create meaning, connection, engagement or inspiration.
The Pitfalls of Checklist Leadership – Don't Fall Victim!
All glitz no substance.
Leaders that focus on looking the part and playing a role miss an opportunity to authentically step into the being of leadership.
Make the Leap ACTION: Ask yourself: Are you being a leader that you'd want to follow? If not, what needs to change?  It's not too late, start to make an adjustment – now.
Do as I say, not as I do.
Having all the right words to say does not automatically create feeling behind them, evoke emotion or action in others.
Make the Leap ACTION: Be present, mindful and engaged where you are.  People can sense when you're rushing through to get on to something that matters more.
Leadership shines through action, not words alone. (Click to Tweet)
Your words, not mine.
Using someone else's checklist to as your guide to leadership is like riding a bike but never taking of the training wheels.
Make the Leap ACTION: Toss the checklist and listen to your gut.  You can create a leadership legacy that's shallow OR approach every person with the genuine goal and desire to make them incredibly successful.
Shift your mindset from checklist to deeper, more meaningful connection. (Click to Tweet)
Here's the scoop:  You don't need someone else to tell you how to be a leader.  You know but you need to trust yourself, make values-based choices and worry a heck of a lot less about impressing everyone.
Want to be an exceptional leader?  Own it and follow-through.
How do you shift from practicing new skills on a checklist to fully embodying a new way of being?
For coaching, consulting or speaking Let's Connect!